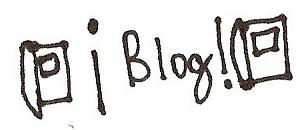 12-13-08 Keep your lovin' brother happy.
12-8-08 It's gonna be a beautiful town... Sweetwater.
7-27-08 World Champion + Bassoons + Arm Wrestling
6-14-08 No points of contact and fatal beatings
5-1-08 Three is a magic number
3-23-08 Remember that night in the Garden?
3-3-08 Two records, One guy! Kung fu!
2-24-08 - new records, new visitors, and polar bears, OH MY
12-13-08
hello! i'd like to make a music video for the new record. SO, i need your help!! please send me a message tellin' me what your fav song(s) off the new guy is. i sure would appreciate it! in general, some thoughts about the new record would make me mighty happy since i haven't heard many specific things about the songs or anything.
also, there's a great new picture on the pictures section! check it out and tell wamu wigamomu hi for me!
that's it for now, stay warm + safe team!
12-8-08
whoa it's been forever since i saw you guys. sorry i haven't been updating! i got tired of saying ''working on the new album'' over + over. i'm sure there's at least a few of you that got tired of it too~
OH YEAH, anyway, the new album's up. it's over at the music section for free o' course. it's weird, i thought about what i'd say leading up to this moment and now that it's here i'm at a loss for words. i guess all i can put here for now is it's been a very long journey.
i'll be updating the blog more now that i've got some free time, so stay tuned if you're interested! stay safe team~
8-28-08
Whoa, team! It's been a month already~. I'll do my best to make this update interesting, hmmm...
1) No particular news on the new record; I'm plugging away at it and it should still be done by the end of the year.
2) Speaking of B-man villains, Mr. Freeze is way underrated. Let's all ignore the Schwarzenegger version and just concentrate on the animated series version since that one is the best. Poor guy just wants his revenge + wife! Leave him alone, B-man! I think Senior Freeze is my favorite B-man villain + he's probably pretty useful during the Summer + italian ice is awesome.
3) SKIP!
4) Speaking of Superheroes, let me tell you about one you might not know: MR. IMMORTAL. This guy is just sicktastic.net. His only power is he can't die, so he ends up in hilarious situations where.. he doesn't die, I guess. Listen OK trust my judgement on this one, he's awesome.
http://en.wikipedia.org/wiki/Mr._Immortal
Stay safe! ;D
7-27-08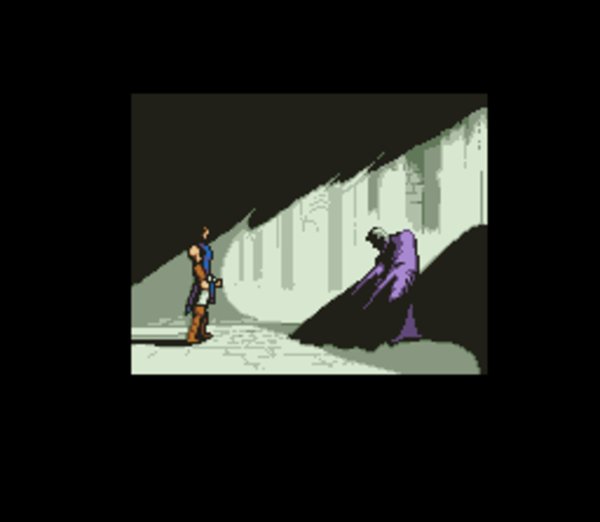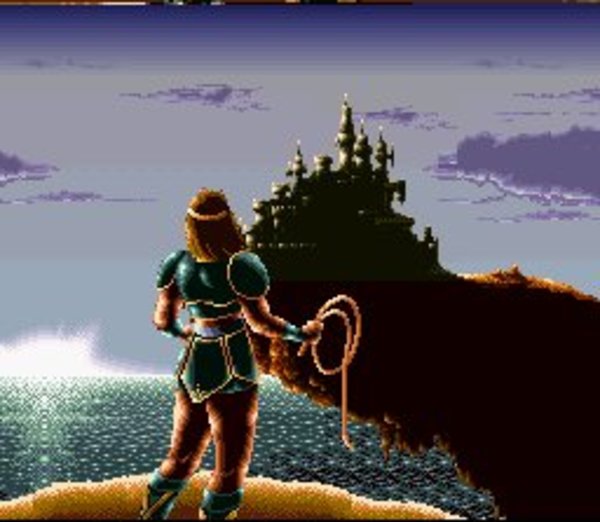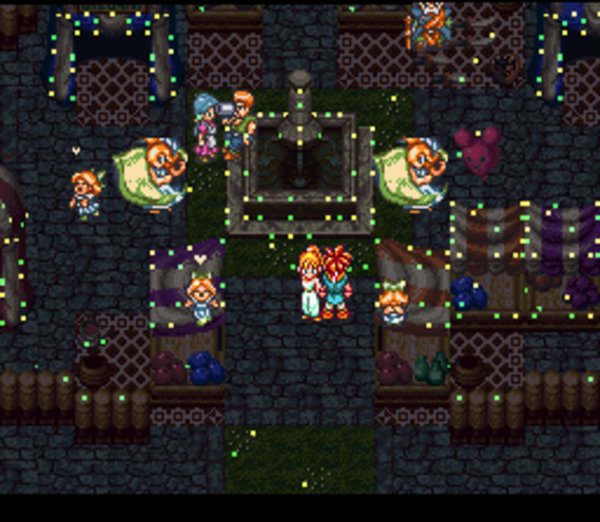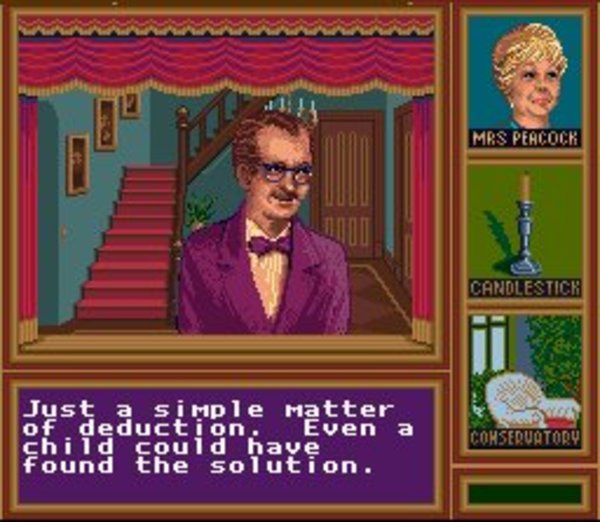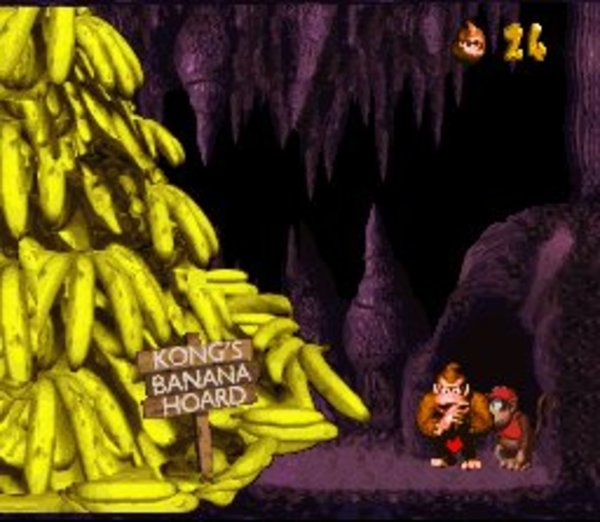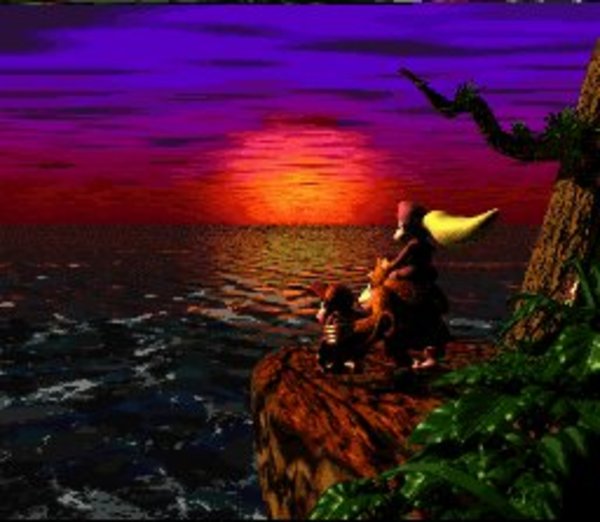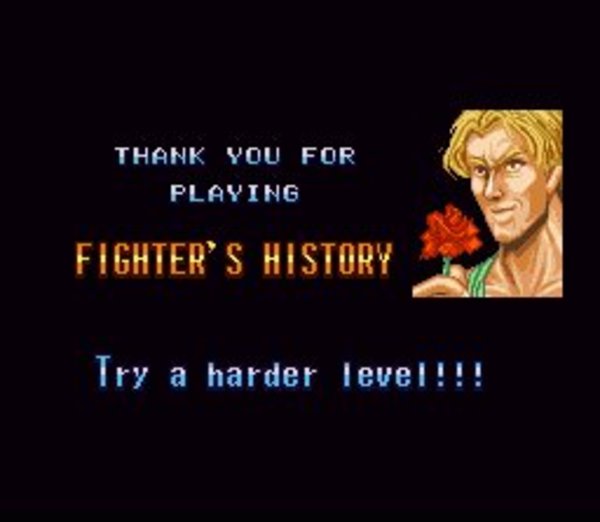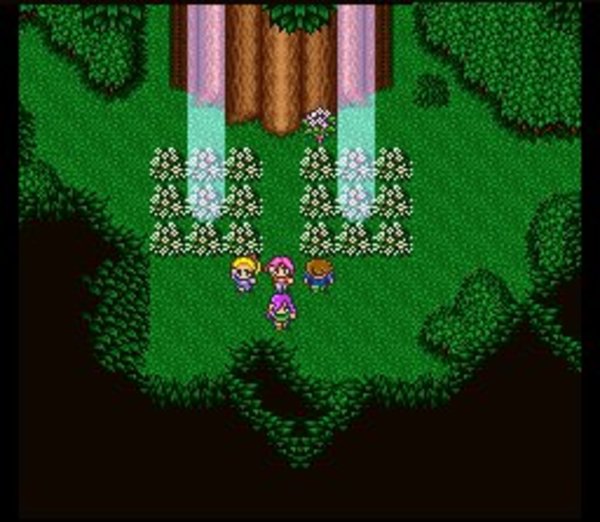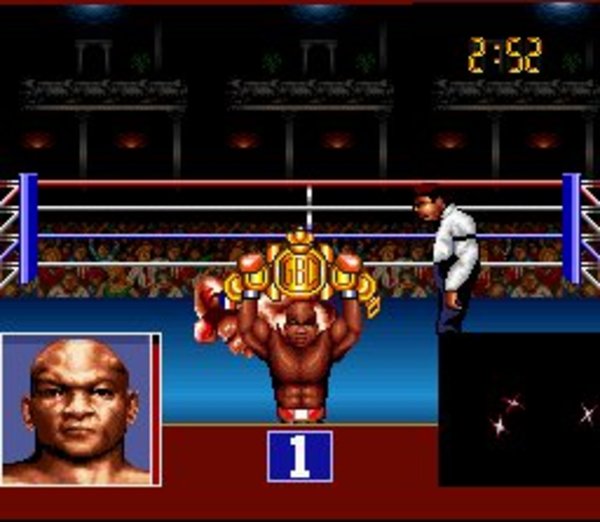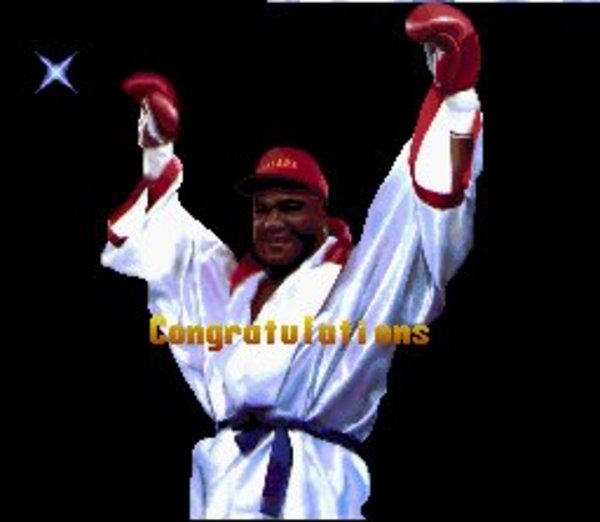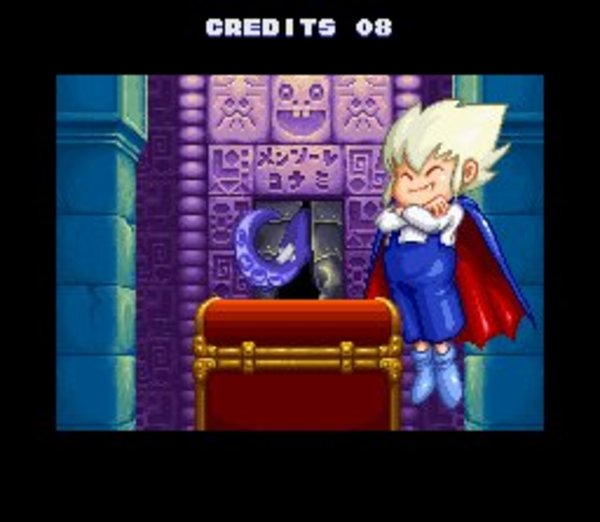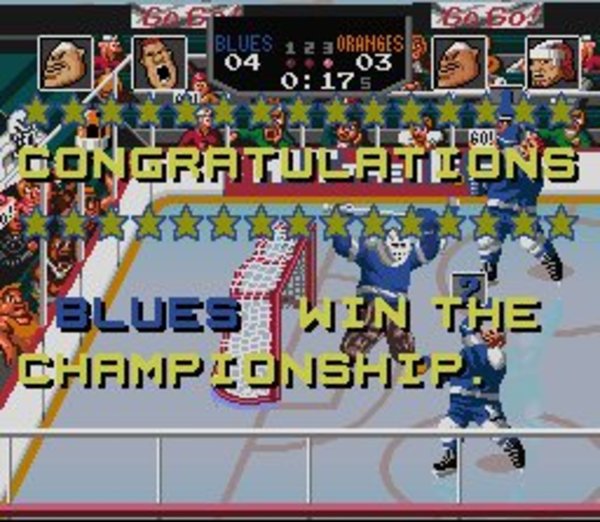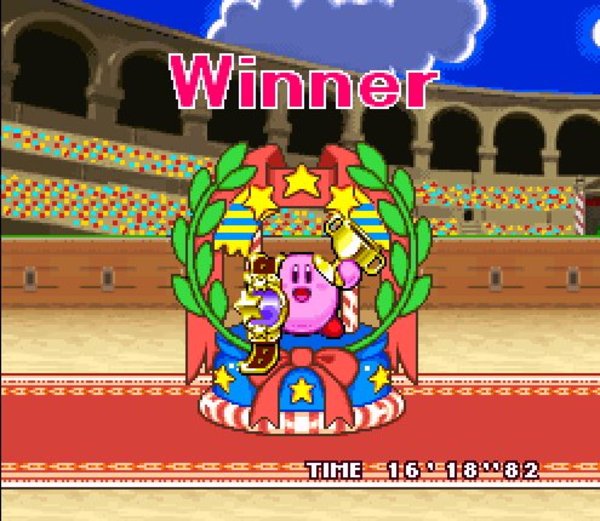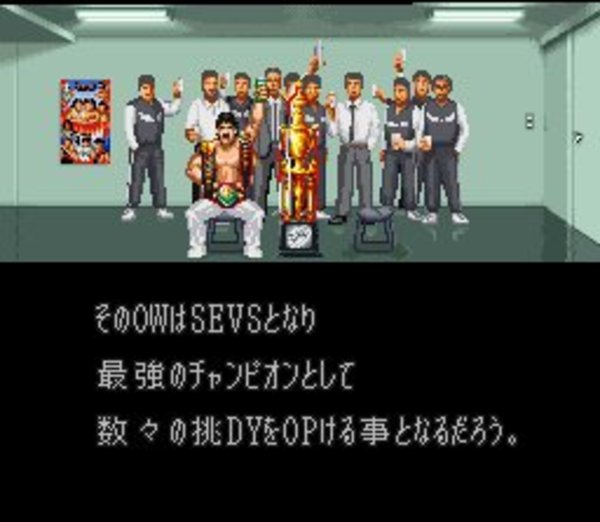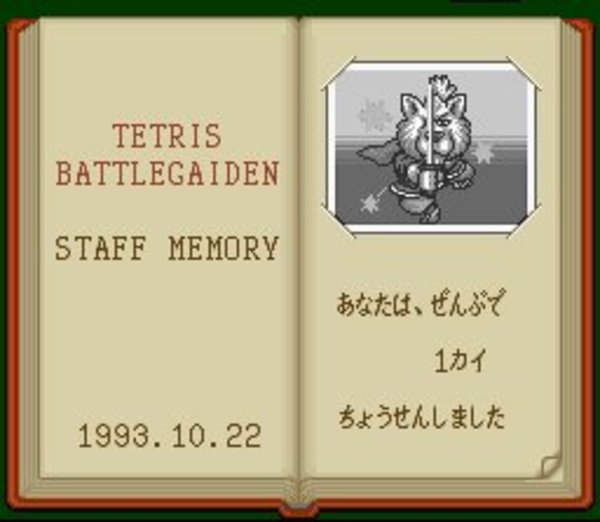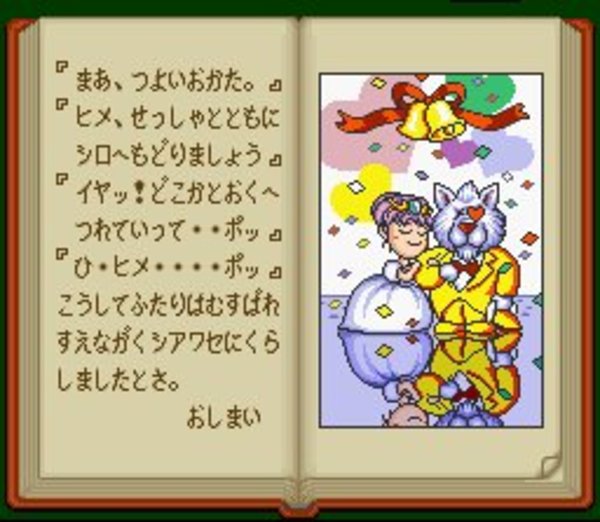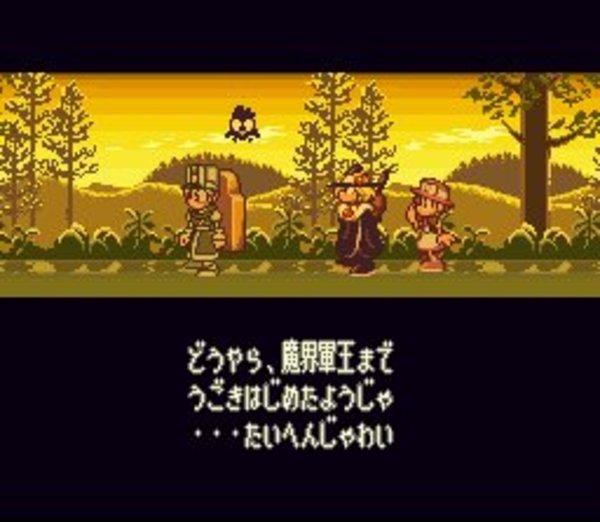 The new record is going well! Should be done by the end of this year for sure, along with a few EPs or splits.
Bassoons are fascinating instruments with a cool sound, I think I wanna get one but I hear they're hard to play. It'd be nice to put another instrument under my belt, though! I want one that shoots donuts shaped like Shakespeare's face.
That's it for now. Thanks again for everything, team. I really appreciate the emails and the support! Stay safe!
6-14-08
Oooh, it's been awhile. First thing's first! I got interviewed! I probably sound like an idiot, but check it out if you're interested:
Thanks to Hawk for that.
On a somewhat related note, making music is a strange experience. It's something I've trained my entire life for, and yet I'm still so unprepared for some parts of it. The reality of it, I guess.
In my inexperience I thought that I could exist away from the world and just make music. Be secluded and share something without getting anything back. That's kind of ideally what I wanted, but I've realized that in sharing anything you turn yourself into a target. For both good things and bad things. It's something I haven't gotten used to, for sure.
I've hit a pretty big roadblack musically. There's nothing much I can do but wait it out. Hope it doesn't take too much longer. (Sorry for being vague.)
Hope everything is going good, team.
5-20-08
Happy birthday!
5-1-08
My new project has somehow transformed into a triple album for the time being. It's quite the mammoth undertaking but I'm always down for a challenge.
Here's what I learned this week:
Lesson #1: The hives suck. Not the band, the skin condition. Having a gigantic rash for a body isn't fun.
Lesson #2: Don't keep all of your previously recorded material on another computer that other people use. It'll go bye bye.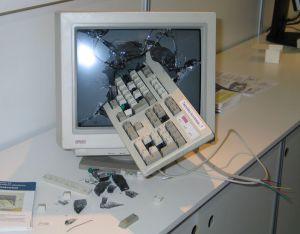 Lesson #3: Don't trust mail forwarding when you move, you will eventually have collections agents after you due to missed bills.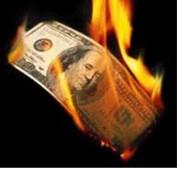 Lesson #4: When taking 6 doses of Benadryl a day, do not expect to do anything that requires concentration or staying awake.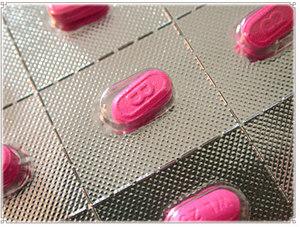 Lesson #5: Serious blog entries are no fun. Awesome.
See you cats soon~
3-23-08
''Remember that night in the Garden? You came down to my dressing room and you said ''kid, this ain't your night''. You was my brother, Charlie. You shoulda looked out for me a little bit so I wouldn't have to take them dives for the short-end money. I coulda had class. I coulda been a contender. I coulda been somebody, instead of a bum. Which is what I am. Let's face it.''
3-3-08
OKAI! Update, I've actually decided to do TWO(dos) records at once! Along with that I should be guesting on two other records late this year and I plan on making a short EP of traditional songs late late in the year. So basically I'm never gonna have free time ever again! Let's see if I can sneak a saxophone solo somewhere in there!
Also, old Kung Fu movies are awesome! Long live the Venom Mob! Long live Shaw Bros! Long live Chang Cheh!
I think ''Crippled Avengers'' is my favorite. Okai, time to work!
2-24-08
I've been working on a new record feverishly. I want to get it done ASAP! That said, I still think it will be finished no earlier than June, but I'm pushing for mid-May. I think this one will be much better!
5,000 people came to my site last Saturday! Where did you guys come from!?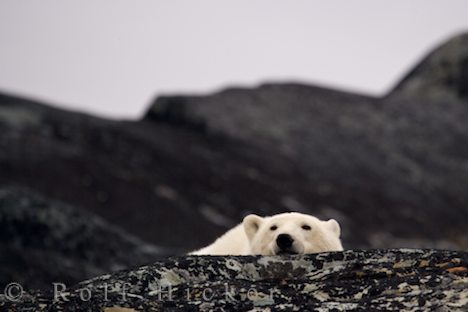 I CAN SEE YOU
2-22-08
sloths are awesome. and if you dont agree, i will FIGHT you (gently)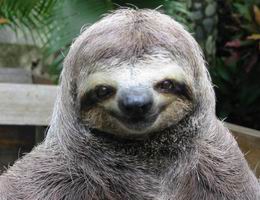 here we have a sloth making a ;D face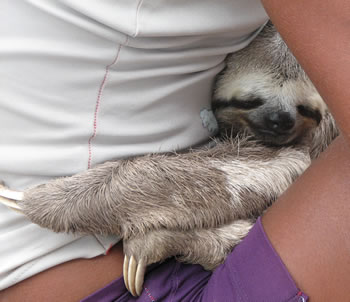 here we have a sloth makin a ;D face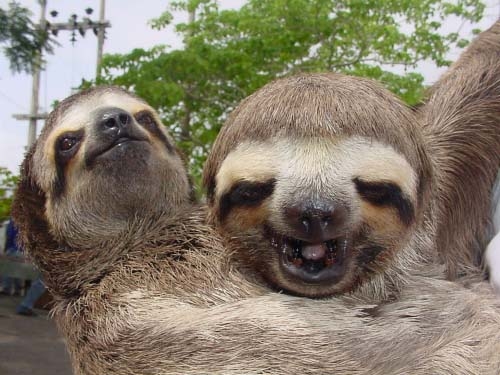 here we have a sloth making a ;D face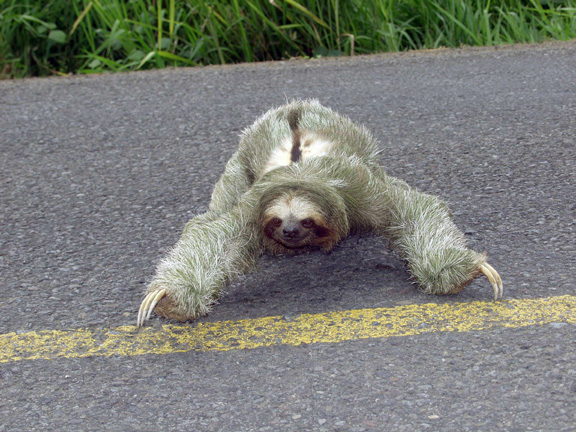 here we have a sloth making a ;] face
2-21-08
oh yah! now let's rock a list of some awesome drum introductions. the cool thing about about drum intros is when you first hear them, you usually have no idea what's coming cause there's no chords or melodies. a tom fill might turn into a ballad or a metal song, it's up in the air! we'll start with a few of the obvious ones, just to get them out of the way...
-
''when the levee breaks'' by led zeppelin
pretty much goes on the list ''beats every drummer should know''. not only is the beat itself iconic but the drum tones are still trying to replicated today. i hear the drums were recorded from the bottom of a staircase!
-
''we will rock you'' by queen
roger taylor! although it wasn't recorded as a drum beat, roger came up with as one and it deserves some serious recognition for being the official world anthem for ''it's time to kick some ass''
-
''birthday'' by the beatles
everyone knows ringo was the true hearthrob of the bunch. plus he can bob his head.
-
''no excuses'' by alice in chains
the one on the acoustic album rules.
-
''snake charmer'' by rage against the machine
cool title, awesome intro, pretty cool animal. not as awesome as bulls
-
''uptown girl'' by billy joel
nothing says high class girl more than a sweet drum intro
-
''rock n roll'' by led zeppelin
nothing says rock n roll more than a sweet drum intro
-
''superstition'' by stevie wonder
nothing says you believe ladders, black cats, and broken mirrors will kill you more than a drum intro.
-
''lowdown'' by boz scaggs
nothing says... acutally i dont even know what this song is about
-
''take five'' by the dave brubeck quartet
one two three four five
-
''50 ways to leave your lover'' by paul simon
one two three four five six seven eight nine ten eleven etc fifty
-
''semi charmed life'' by third eye blind
bu CHA bu CHA bu CHA CHA CHA CHA
-
''driven to tears'' by the police
simplicity is the best!
-
''ants marching'' by dave matthews band
simplicity is the besterest!
-
2-20-08
yeah! me ranting about random stuff! let's get this started with something that's rare in music these days, the illustrious saxophone solo! there's nothing quite like a couple lbs of brass assaulting your ears in a song, so here's a list of tasty tasty songs with some saxophone solos to get you started on your lifelong career as a saxophile:
-
''urgent'' by foreigner
oh yeah!! right off the bat, this one cooks. hella raunchy saxophone time!
-
''come go with me'' by the del vikings
even back in the 50s, people know saxophone solos were awesome. here's the evidence!
-
''careless whisper'' by george michael
i can't rightly say this is a solo, but whatever! the only way this solo could be better is if twelve saxophones did it instead of one.
-
''forget me nots'' by patrice rushen
yeah the ''men in black'' song samples this! too bad they didn't rip off the saxophone solo too, cause it rocks!
-
''money'' by pink floyd
yeah, you know you're gonna hear some awesome stuff when you listen to pink floyd. money starts out with cash registers, odd time bass, and then later shifts into high gear with a sax solo! perfection!
-
''i drink alone'' by george thorogood
pretty much one of the manliest songs ever. don't listen to this unless you want facial hair.
-
''tequila'' the champs
never has a band been more appropiately named.
-
''got my mind set on you'' by george harrison
supa memorable! the eighth notes right when the sax comes in are awesome.
-
''rio'' by duran duran
even if you took out the sax solo, this song would own. so add in the sax solo, and your head is likely to explode. listen at your own risk!
-
''kokomo'' by the beach boys
john stamos + saxophone. nuff said.
-
''maneater''by hall & oates
i saved the best for last. saxophone + delay + a band name that reminds me of cereal. greatest sax solo ever.
-